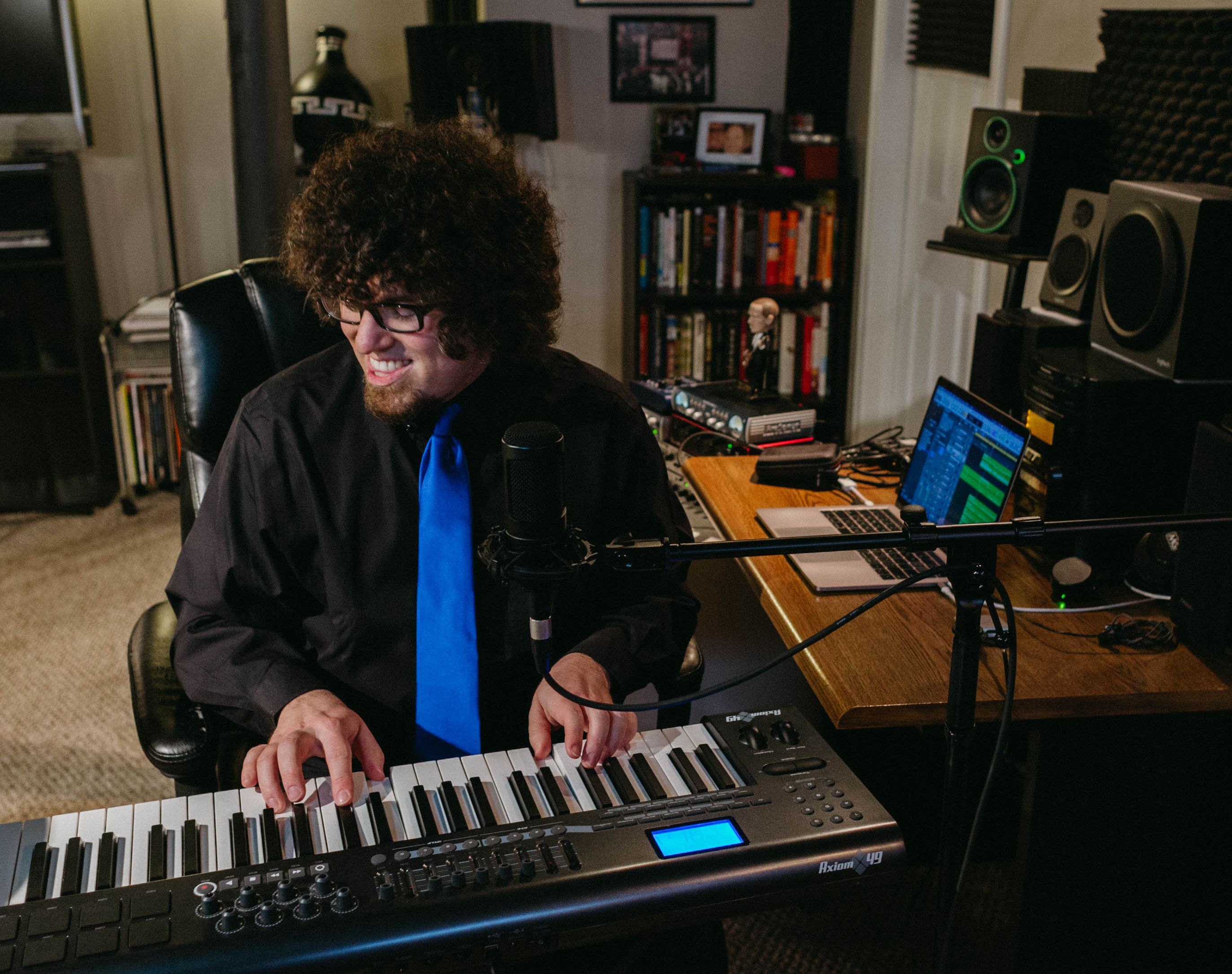 The music industry as we know it is in constant flux. Sheet music publishers ruled the business before the advent of recording technology and national radio networks created the perfect storm of opportunity for superstar artists we know and love. 
Enter the personal computer - CD burners, internet trading, Mp3 piracy, single-song downloads, and instant free access to almost any recording imaginable. Album sales decline, listener tastes are fractured, and even the superstars are selling less than those of previous eras. With the live music scene shaken by COVID-19, even more questions are arising. However, I personally believe there is a silver lining to it all, and that our love for music will never change, despite the ever-evolving business.
The computer, the tablet, the smart phone - this is the new acoustic guitar. The creative explosions in the 60s from places like Greenwich Village and Laurel Canyon inspired a generation to pick up a guitar, learn a few chords, and start writing songs. With countless music recording and production apps available for any device, we're seeing the same phenomenon with technology. The difference is that we all now have mini recording studios at our fingertips, where previous generations needed full studios, bands, producers, labels, management, A&R, pressing, physical distributors, and mass marketing to ever allow their music to be heard. Just as with every creative movement, some of this art reaches the mainstream, some of it bubbles under the surface, some of it never reaches an audience, and some of it is made purely for the personal jolt that comes from creative expression. Some of it will be looked back on as being made by genius, and some of it is made by people just having fun. It used to be that the record label decided what was perfect, or at least good enough to be released. Now everyone gets to make that decision for themselves.
Growing up, I was convinced that I'd become a full time drummer, touring and recording with my heroes. Some of that came true, but I've adapted and observed as I've worked, and now I expect the music business to partially revert to what it was before. Before recordings, most music was performed in homes with friends and family for fun. Yes, you still had major symphonies performing huge events, but you also had community orchestras, local ensembles, a piano in the living room. I think we're getting back to that - but with recording as a part of the activity. Creating a musical snapshot of a moment in time with your friends or family, not just a product to be sold.
"If music be the food of love, play on" - William Shakespeare
I think that the food and cooking world is the perfect parallel to what music will become. Food can be so many things to so many people. People interact with food by making it, documenting their experiences, learning existing recipes, improvising and altering them with their own flavor, creating their own new recipes, enjoying the food alone, sharing it with others, giving it away, selling it, and a trial and error process throughout it all. Food can consist of gourmet, healthy meals from a five star restaurant, or it can be a guilty pleasure that has no nutritional value. It can be labored over painstakingly or thrown in the microwave for five minutes. It can be presented to you by professional chefs on a silver platter, or made from scratch at home with your closest friends and family. It's also equally subjective - what one person considers a delicacy may not be appealing to the next person. The beauty of it is that all these different options have a place in our society.
When I was younger, I only ate one meal. I only wanted to hear, write, perform, and record classic soul music, and at the highest caliber possible. I only wanted to eat at those five star restaurants. However, no matter how good the chef is, you can't survive on one meal from one restaurant alone. I'm embracing it all now. Some music is fast food - inexpensive, available everywhere, consumed on a massive societal scale, but maybe not the most fulfilling. Some music is a homemade family meal - crafted with love but only enjoyed by those at the table in that single household. Some music is experimental baking, done alone and for ourselves... Maybe it turns out burned and inedible, but sometimes we luck into something special. From a business standpoint, I want to do it all - I want to create great meals, quick snacks, and guilty pleasures. I'm happy sharing a finished product, or just a few choice ingredients for someone else's dish. More than anything, I really want to share my recipes with those who also want to cook. I want to help others get in on the experience, in whatever way they see fit.